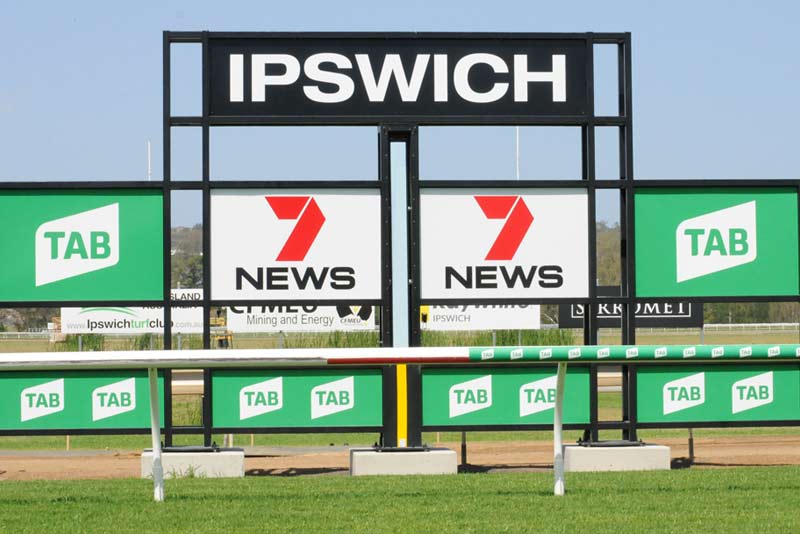 Ipswich Cup community support continues
Date: 20-Jun-2019
With the help of picture-perfect weather over 20,000 racegoers revelled in the Channel Seven Ipswich Cup celebrations last Saturday.
Ipswich Turf Club General Manager Brett Kitching said the Ipswich Cup is the most attended race day in Queensland and a credit to the club, its staff and the whole community of Ipswich.
"It is a huge undertaking for the club to pull together and we are thrilled to see the community support the event every year," he said.
"The final gate tally was 20,250 and despite the huge crowds every year we are really pleased the overall incidents reported was minimal.
"The community displayed excellent behaviour which was also noted by the Queensland Police Service," Brett said adding there were only three arrests across the course on the day."
The day is unique, mixing horse racing with music to create an entertainment venue like no other.
"The 5,000-plus crowd on the Infield was treated to a strong line-up of DJs with headline acts including Bonka, Brooklyn and Some Blonde who were just a few of the crowd favourites," Mr Kitching added.
The racing also attracted a quality line-up with Group One winning trainers and jockeys in the winning mix.
The Channel Seven Ipswich Cup was won by apprentice Michael Murphy who was aboard the Steve Tregea-trained Bergerac.
The Toowoomba trainer was impressed with the ride by Murphy who rode to plan.
"I am thrilled, probably more for Michael (Murphy) than myself he rode him beautifully!" Tregea said.
"I said one thing to him I thought you could probably lead at the post the first time, but don't lead all the way and that's what he did."
"You could see on the corner he was going to be in the finish and that's a credit to the ride."
The quality shone through in the Eye Liner Stakes with the Western Australian top weight Man Booker superbly ridden by Melbourne Cup winning jockey Blake Shinn.
Perth-based trainer Dan Morton said although it wasn't part of the original schedule the win was a good consolation prize.
"I've never raced at Ipswich, I'm one from one so it's a happy hunting ground."
"He (Man Booker) looked like he was in the sweet spot in running, where we hadn't quite been able to get to in the big ones, but he showed his class today."
The racing ended on a high with the Gai-Waterhouse/Adrian Bott horse Ready to Prophet in the winner's circle of the very race named after her – the Gai Waterhouse Classic.
Ridden by former Ipswich premier jockey Michael Cahill, Ready to Prophet was well-positioned heading into the straight and kicked on to a good lead to claim the win.
Back to list