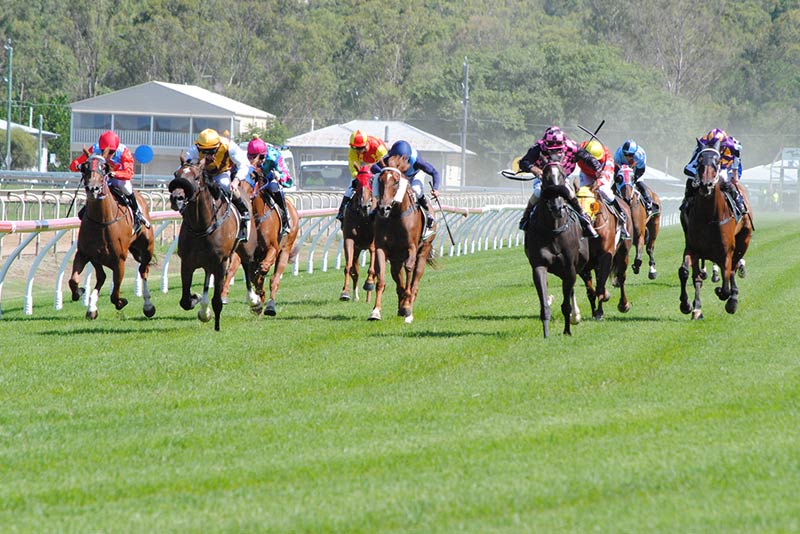 Ipswich Cup to mark 150th anniversary in 2016
Date: 16-Mar-2016
TAKE YOUR BARRIERS, the Ipswich Cup will mark its 150th anniversary later this year.
2016 is the 150 year anniversary of the 1866 Ipswich Cup (for Christmas Races Handicap) won by Jibboom at the Grange Racecourse at Raceview.
The Ipswich community will be galloping to secure their place, with tickets to the prestige racing event on Saturday, June 18 now on sale via www.ipswichturfclub.com.au.
Ipswich Turf Club General Manager Brett Kitching says there's a strong racing heritage in Ipswich.
"The first known race was in 1848, a race down the main street of town (Brisbane Street). Back in the 1860's, they used to get more people attending the race meeting than lived in Ipswich," said Mr. Kitching.
"The 1866 Cup itself was made of silver in Sheffield in the UK because there were no silversmiths in the colonies and would've needed ordering before to transport it here by boat. The winner's name in 1866 is made of 'jib' and 'boom' as homage to shipping transport in that time," he said.
"It's 150 years that the people of Ipswich have been supporting the Ipswich Cup and the community spirit has resulted in the Ipswich Cup being the largest provincial club meeting in Australia."
Besides the races on the day, there will be Fashions on the Field, with a special competition for those dressed in Victorian Era attire as well as a DJ Festival and after-party.
"The ladies are getting excited to put on their gloves and bonnets, fitting in with the Victorian Era dress code. I expect we will have some with gloves and others in traditional historic garb," said Mr. Kitching.
Last year's event attracted over 20,000 people.
Back to list