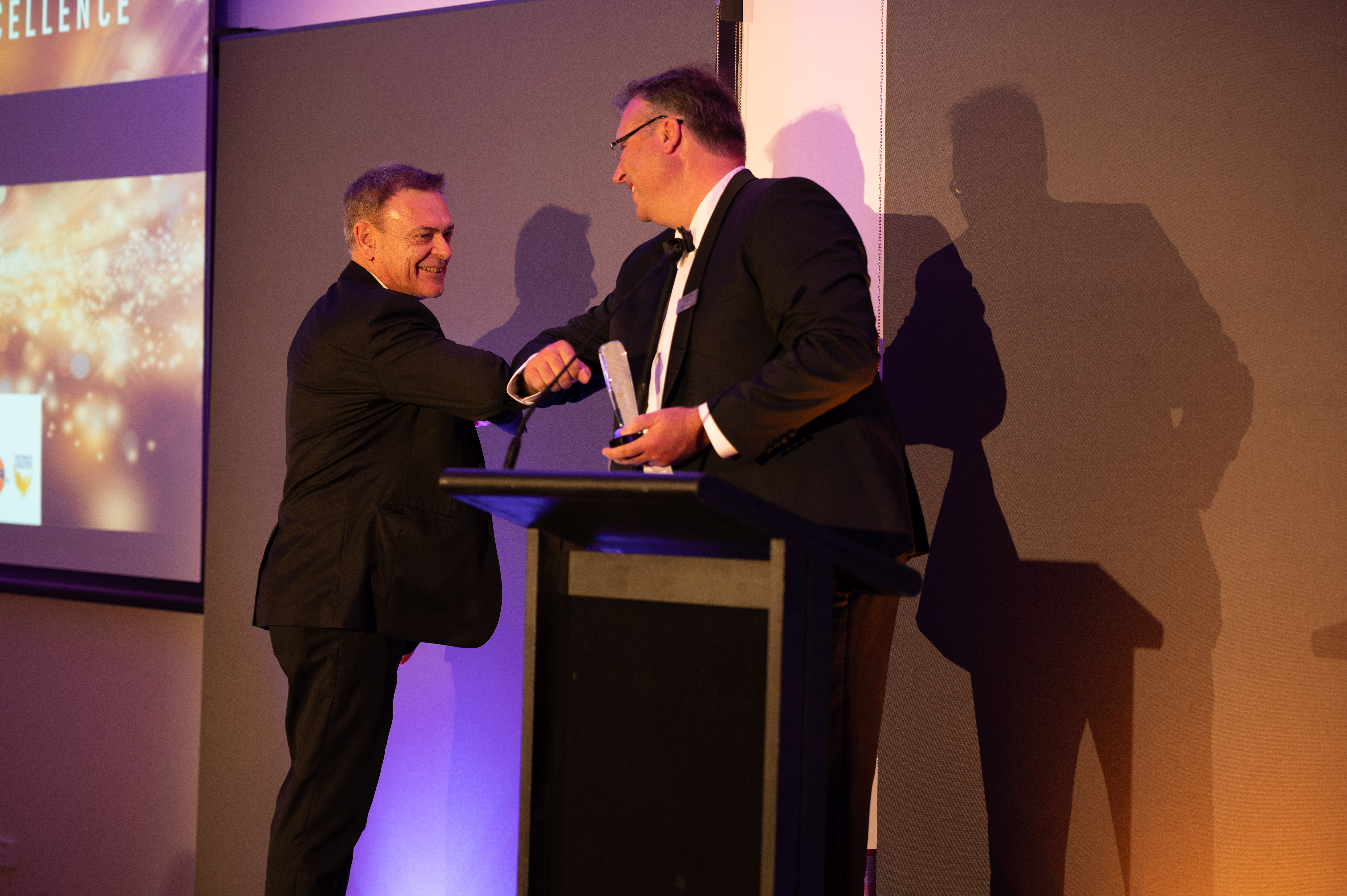 Congratulations Brett
Date: 12-Nov-2020
Ipswich Turf Club general manager Brett Kitching collected the major gong at the City of Ipswich 2020 Business Excellence Awards recently.
Phillip Bell awarded Brett with the President's Award citing his long history with the region and dedication to the community.
Humble in accepting the award, Brett has been at the forefront of the development of the venue that now includes the Ipswich Events & Entertainment Centre.
The year 2020 will be a highlight, known as the year the new development was completed and the year the Club forged ahead despite the difficulties association with Covid-19.
Brett accepted Award on his home turf at the Club, and attributed his achievement to family, colleagues and the community. He has led the ITC for the past 16 years and retires from his role early next year.
"Brett was clearly a stand out this year and has been appropriately credited for the longstanding legacy he leaves in the strength and growth of Ipswich," Mr Bell told local paper The Queensland Times.
"In particular, his contributions to the Turf Club redevelopment."
He was among 10 leaders, staff and businesses to receive recognition at Saturday night's City of Ipswich 2020 Business Excellence Awards.
Back to list